2022 World Cup
CTA Link :
CTA Text :
Click here to watch
Name of Slider :
Second Choice
You cannot control the outcome of the game, but you can control how it ends for you. Stop problem gambling before all is lost. Call our NCPG Helpline at 1800-6-668-668 or webchat us.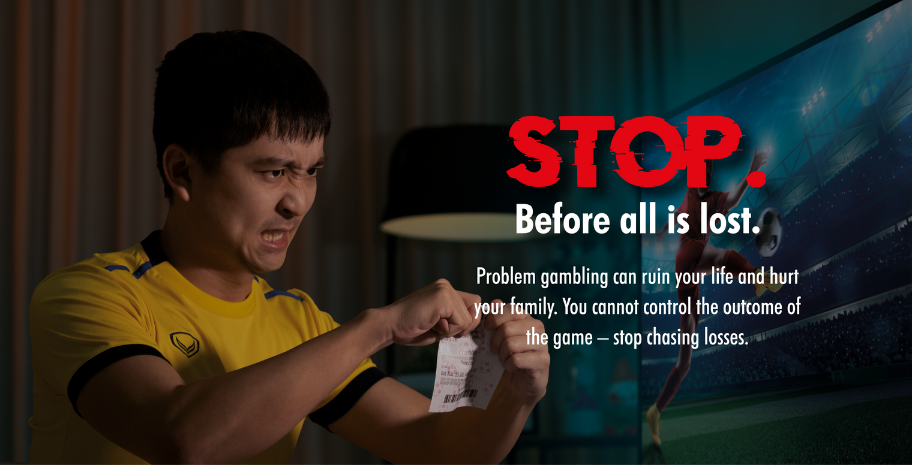 HELPLINE &
WEBCHAT
Learn More
Put yourself or someone you know on the road to recovery by calling the helpline or using the webchat service now. Help is always available.
Gamblers and their families often have to struggle with financial and debt management problems as well as guilt, anxiety and even depression. If you need a listening ear, more information or assistance on problem gambling, call the helpline or use the webchat service now.

EXCLUSIONS
AND VISIT LIMITS
Learn More
Exclusions and Visit Limits are social safeguards that can help stop or limit problem gamblers and those in financial hardship from entering or frequenting the casinos, jackpot machine rooms in private clubs and online betting services provided by Singapore Pools. Find out how these measures can help you and your loved ones.